The information that we keep on our phones gets more and more important as time passes. More pictures are being taken, more emails are being exchanged, and more data is being transferred over mobile phones than ever before. How do you make sure you don't lose that information? For a large portion of mobile users, your Apple device already has a backup feature built into the operating system that will put your worries to ease. You will need to have an iCloud account and available storage on iCloud.

How to configure iCloud Backup:
You will notice Apple will prompt you if you haven't backed your device up in an extended period of time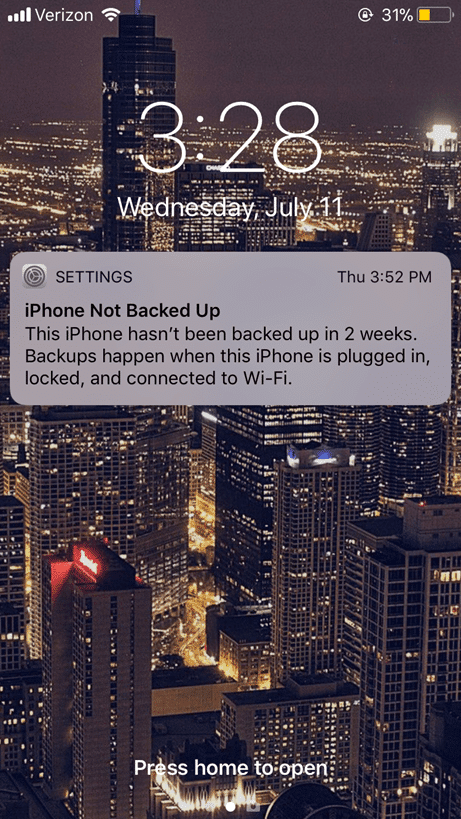 Select "settings" on your device, you will be brought to this screen

Select your name at the top (if you have not set up an iCloud account, it will ask you to sign in or sign up here)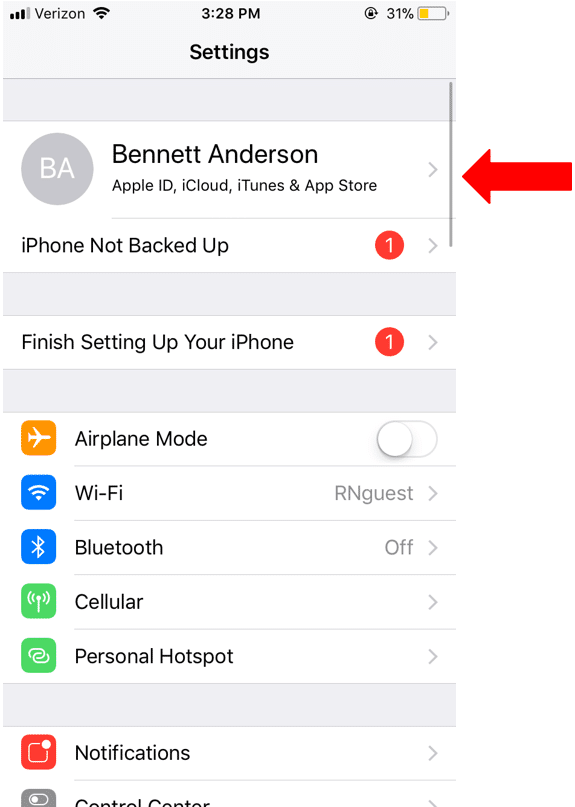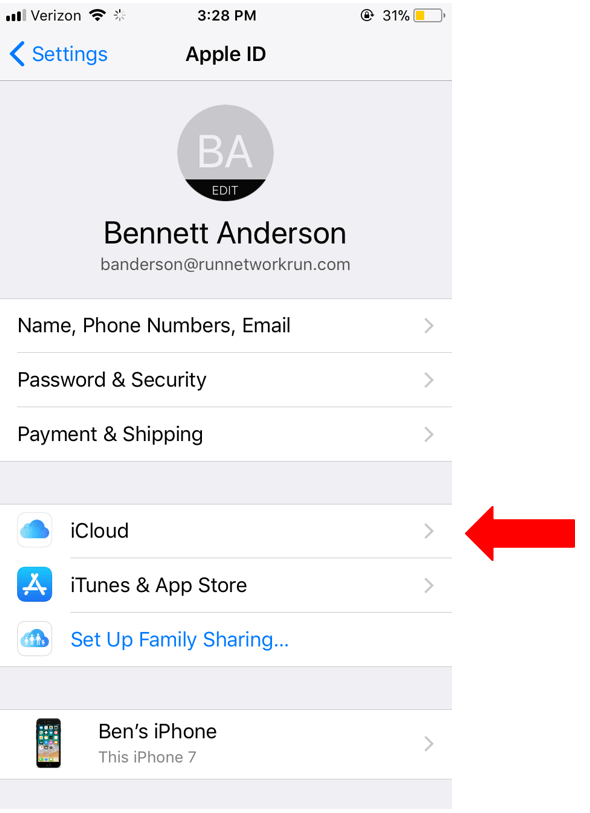 You will see how much available iCloud space you have on this page


Select "Photos" and you will have the option to upload your pictures to the cloud


If you turn this feature on, the images will upload in (close to) real time to the cloud assuming you have a strong cellular or internet connection

Images and iCloud data are NOT saved in the "backup" feature of the iPhone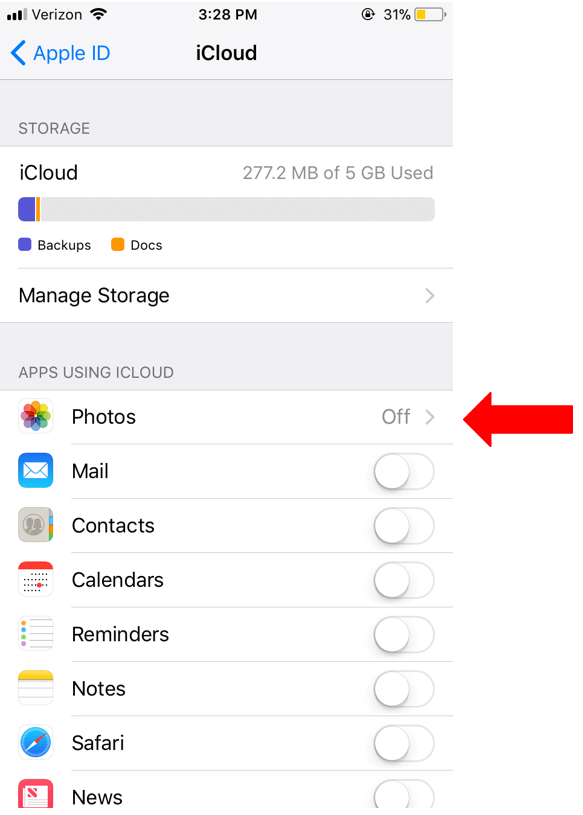 Scroll down under the iCloud page, and you will see a "Backup" line – click that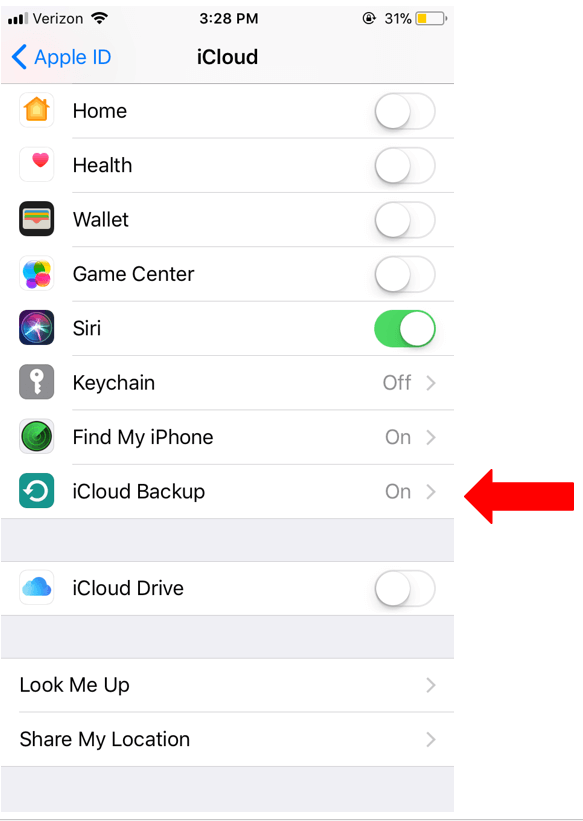 You will be able to turn iCloud Backup on in this page and you will notice that it will also display the date of the last successful backup


iCloud Backup will back up your device when plugged into power with the screen locked and the device is on wireless internet

You can also manually force a backup with the "Back Up Now" button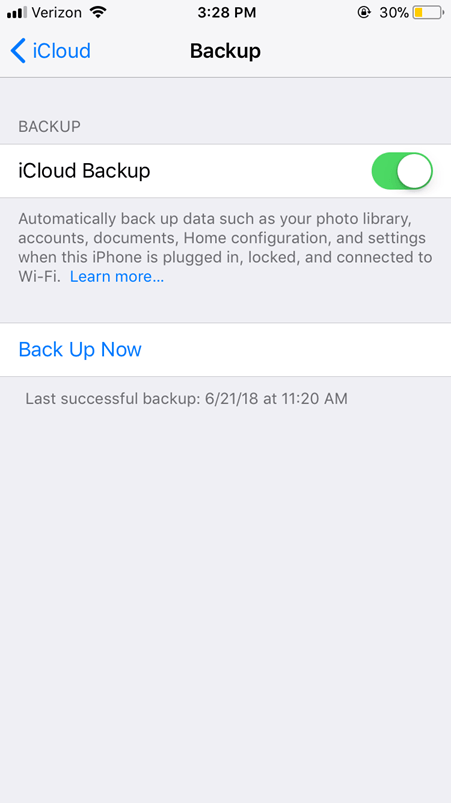 Congratulations on backing up your iPhone! No more need to worry about what would happen to your data if your device gets stolen or broken. It will always be in the cloud and easy to pull back to a new phone. Just make sure you know your Apple ID/iCloud login information.