If you currently do not have Movie Maker you will need to download the free software:
Windows Movie Maker Download
Select Download Now

Make sure everything else is unchecked except for Photo Gallery and Movie Maker and then install.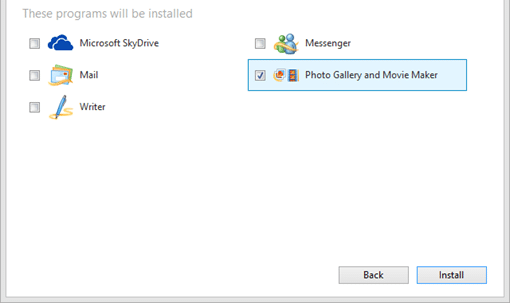 Once the install is complete open up Movie Maker, from the main screen you will see where it says 'Click here to browse for videos and photos'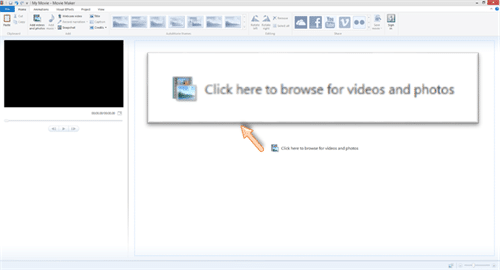 Browse to where the pictures are located.
Select all photos by pressing Ctrl + A or select photos by holding down Ctrl and clicking individual photos.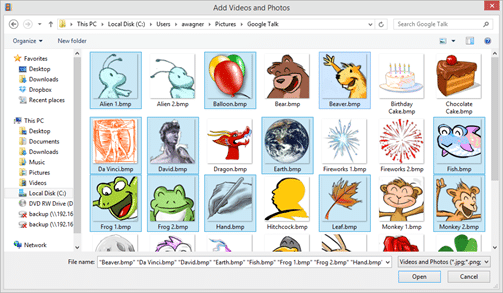 The pictures will now appear in Movie Maker

To rearrange photos in a particular order click and drag them into the specific order.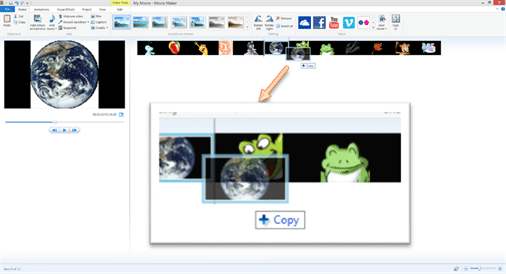 If the transitions between pictures is either too fast or too slow click the Edit tab and from there select the drop down for Duration. This will change the speed of how long the pictures are displayed.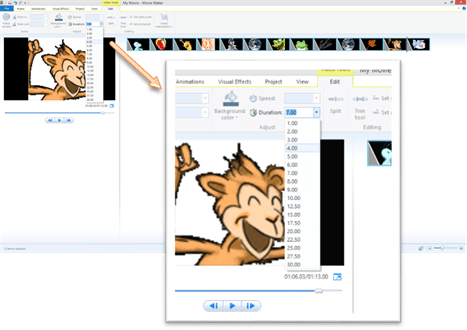 After the tweaking is done to the video, there are a couple options for saving.
Save Project will allow to save the video in its current state if it is not complete.
If the video is complete, select Save Movie.