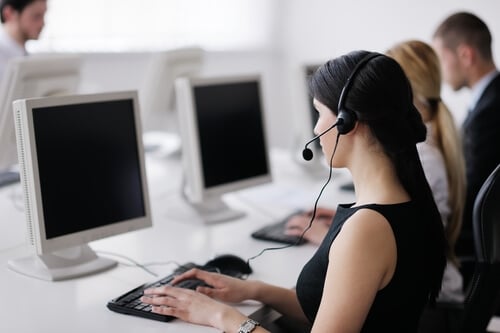 Many years ago, we had a client who used a tape drive as their data storage device. Every day they changed the tape, but when asked what they did with it, they couldn't even say if it actually worked.
Can you imagine not only the effort going into maintaining and changing the tape every day, but the amount of time you're wasting to not even be certain if it works?
The big thing here is—they were not being efficient. Not only were they wasting time but they were putting their business at risk by not even knowing if there data was backed up.
When it comes to backup, Run Networks inform users every week of the status of their backup.
Goodbye frustration and hello streamlined efficiency.
Run Networks solves a problem you may not know you had: we provide all-inclusive, reliable management of your computer devices, servers and network. We exist to make business networks run as efficiently as possible.
We do that by using a combination of specialized tools and utilities, along with our own custom-written programs. Together the combination allows us to see an in-depth view of the health of the network, and efficiently manage user needs.
Gone are the days of worrying about updates, viruses, or exposure of confidential information. We make your business our priority, which is why you can remove the need to manage every employee's technical issue. Just send them to us!
How Our Network Management can treat your PAIN
Once upon a time an office manager got phished. Someone had tried to obtain sensitive information from her by placing a malicious link in an email that was seemingly genuine. It happens all the time.
Their email company took three days to clean it up. The company was not efficient and she was not happy. Run Networks understand your urgency, and we work with you to find a solution that fits your needs in a reasonable amount of time.
Users commonly have IT problems. Chances are if you have a problem, we have seen it before and have a solution or at least a recommendation.
Our goal with all our services is to reduce your pain. This applies from help desk services through backup and email management. We want users to have a clear path to assistance, and quick resolution of issues to return to their primary task.
That's why our help desk is one of our core services. We're here for any question or concern! We have a passionate help team that will resolve any issue with a client before the problem or question becomes worse.
How Run Networks Increases Employee Efficiency
Managed Office 365. We run scripts developed over the years to clean up your accounts.
Managed Network. We have an inside view of your network. We know the users, the machines, and can see everything at a glance. Our inside look helps us troubleshoot problems and is a huge advantage over break-and-fix support lines.
Email Support. We can streamline your email to work on all devices. Once, we can a client whose email was not synced from mobile to desktop, so every time they read and deleted an email on one device, they actually had to go and delete the email on another. We got their 25 users to Office 365 and they would only have to delete an email on one device.
Calendar Syncing. Share work-related calendar events with other co-workers. Schedule meetings, book conference rooms, and post your vacation schedule so everyone is always on the same page.
With us around, you don't have to worry about answering questions about your network or fixing issues with your servers. We also eliminate the need to hire a full- or part-time IT person, which is just one less person you need to manage.
So, if you're looking for a company to manage services like antivirus, backups, and firewall, and be able to increase your efficiency through Office 365, Run Networks is your go-to.
If you want to ease the functionality of your business, as well as have a trusted service you can call with any problem, Contact Run Networks today. Your IT experience with Run Networks will be seamless because we work to understand your organization and your specific needs.