So you've got your email account setup and you've been using it for awhile. Now you've purchased a new pc and need to transfer all of your email. This tutorial is going to explain how to do that. This will help you with moving any of your data in outlook. Let's get to it. Export Step 1: Go to File -> Import and Export…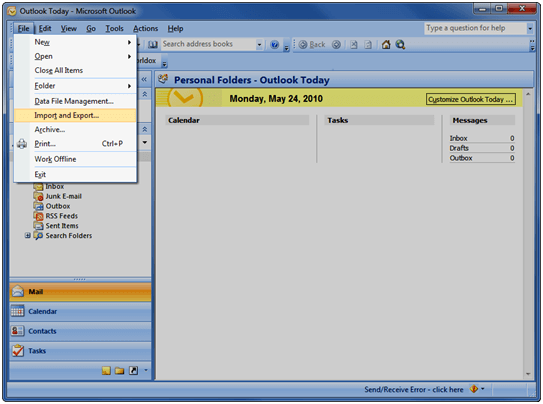 Step 2: Select Export to a file and click Next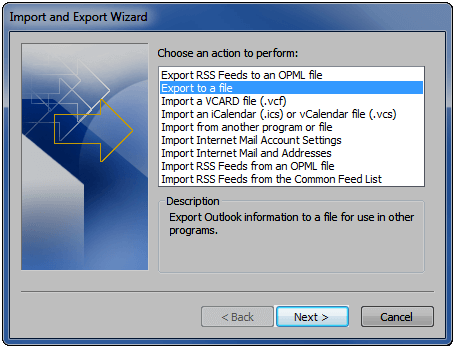 Step 3: Choose Personal Folder File (.pst) then Next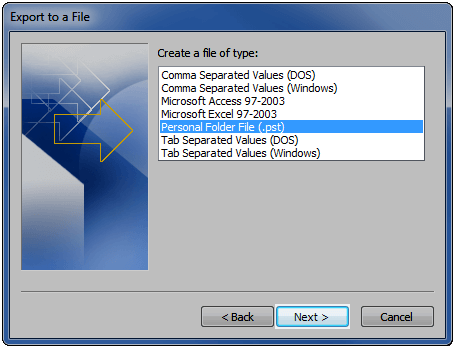 Step 4: Choose the folders you want to export (When in doubt, select the top folder and check Include subfolders) then Next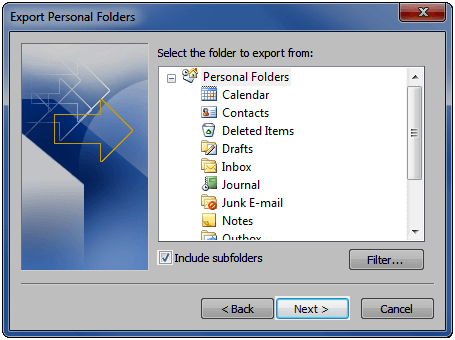 Step 5: Choose the location you want to save it (Be sure to make note of the location). If you have a new file choose Replace duplicates with items exported. If you are unsure of where to put it, put it on the desktop. Click Finish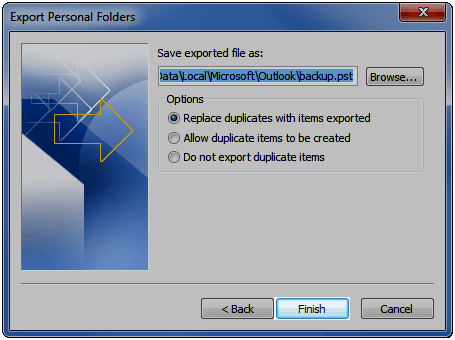 Step 6: At this point you can choose to change the name of the folder. When you open it, it will have this heading. You can also choose a password. I usually just leave it the default. Click OK and you're finished with export.
Import Step 1: Go to File -> Import and Export…
Step 2: Choose Import from another program or file then Next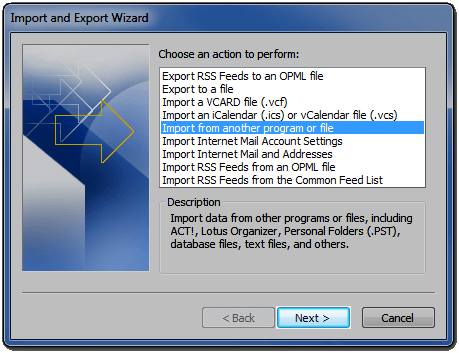 Step 3: Choose Personal Folder File (.pst) then Next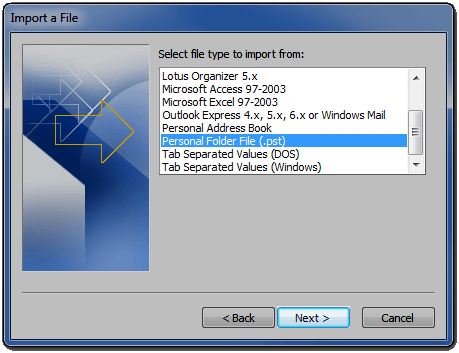 Step 4: Locate the file .pst that you want to import (the file you exported earlier). If you are importing into a new file then Replace duplicates with items imported then click Next.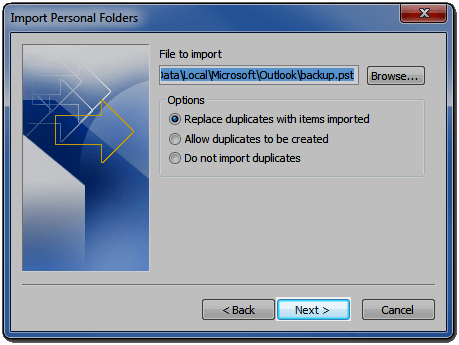 Step 5: Choose the items you want to import and the folder you want to import them into and click Finish.